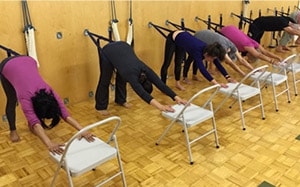 Take the 4 week teacher training in Just 13 Months with one Week In March 2020, one week in July 2020, one week in September 2020, and one week in March 2021.
You start the week of March 2-7, 2020, and finish the week of March 22-27, 2021.
Graduates will be able to register with Yoga Alliance to be recognized at 200 HR RYT's.
We Also have a Choose Your Own Dates Option which allows you to take the 4 courses according to your availability as long as you take the 4 weeks in sequential order(take week 2 after taking week 1 etc). In this option you can start in March 2020 with the first week of the training. You can take weeks 2,3,4 in the same or other months that it is offered 1n 2020 and 2021 provided you take them in the right order. The Choose your own dates program has a higher fee.
The 2020-2021 Dates are for the 4 Module Option are Starting On March 2, 2020 are:
The 2020-2021 Dates are for the 4 Module Option are Starting On March 2-7, 2020 are:
March 2-7, 2020
July 13-18, 2020
September 21-26, 2020
March 22-27, 2021
The Daily Schedule is:
Monday 1:15pm-7:45pm *Training starts at 2pm the first day*
Tuesday 2:00pm-10pm
Wednesday 2:00pm-10pm
Thursday 10:00am-7:45pm
Friday 11:15am-8:00pm
Saturday 10:45am-7:00pm
THE FEE FOR THIS 4-MODULE TEACHER TRAINING IS $3,800.
WE ARE RUNNING A SPECIAL ON THIS TRAINING FOR ONLY $1,600 FOR THOSE WHO SIGN UP BY SUNDAY FEBRUARY 23, 2020.
Terms and conditions:
No Refunds for canceling.
If you need to reschedule one of the modules, there is a $400 charge for each change.
If you want to change to the Choose Your Own Dates Program, there is a one time charge of $650 to do so.
No credit toward regular classes or retail items for canceling. No exceptions to the above will be made.
Registrations are not transferable to other people.
The daily class schedule may be subject to change.
If any of the 6 Day Modules do not meet, we will offer you another Specific Module, extend the time in which you can take the training so that you can complete the training and graduate, and no refunds will be offered.
CLICK HERE TO SIGN UP NOW FOR THE TRAINING FOR $1,600 WITH A SUBSTANTIAL DISCOUNT STARTING 3/2/2020