Visitors to Seattle/Visiting Seattle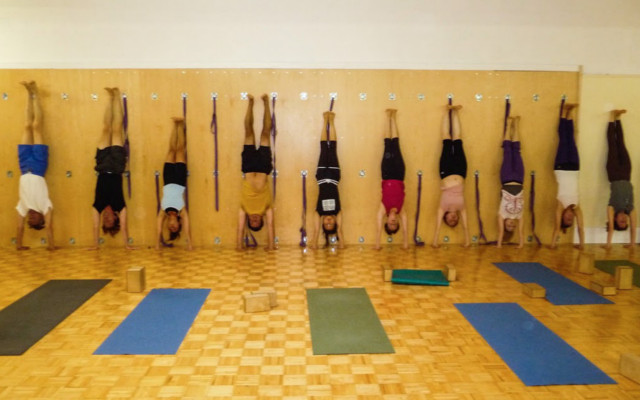 Visiting Seattle?
If you're a visitor to Seattle and looking for a place to take a yoga class, we welcome you both to drop-in, and to our regular reserved classe. No Drop-Ins to Yoga Teacher Training Classes and Yoga Practitioner Training Classes. The fee is $23 per classes that meet Monday through Friday and $18 for Weekend Classes.
You might like to also consider a Semi Unlimited Class pass for $135 if are going to be in Seattle for more than a couple of days. Here you have access to 10 classes a week. Or for more experienced students in Iyengar Yoga we have an Experienced Students Pass which gives you access to 12 classes a week.
Please Note that there are no Drop-Ins to Teacher Training Classes and Practitioner Training Classes.
Things to know:
If you haven't recently (or ever) studied Iyengar yoga please only take Level 1, Level 1&2, and Slower classes.
Please keep in mind if you are dropping in on one of our reserved-space classes you are a guest in an on-going structured learning environment. The instructor is not able to gear the whole class to meet your skill level and experience level
Please arrive 10–15 minutes before the class start time to complete a New Student Form, tell the teacher that you are visiting Seattle, and disclose any injuries or relevant medical conditions.
To attend any of our Level 2 and Level 2&3 Classes (including weekend drop-ins), you must meet the requirements for our own Level 2&3 students.
If you need any help or have any questions regarding your eligibility or our classes please contact us.